Attend our Spring Open House to experience who we are and how we can help you in your journey. Knowing what you want to be when you "grow up" can be a challenge. Some people have a specific career path in mind, but for many of us, it is not that simple. It takes time for us to find our true calling.
The University of Regina offers student supports, programming, and a community to help you discover who you are meant to be. Spring Open House is a great opportunity for you to virtually explore everything the University of Regina has to offer!
Save the dates and join us for:
Live-streamed sessions hosted by a different U of R faculty each evening!
On-demand videos from various departments and student support areas!
Digital materials and resources!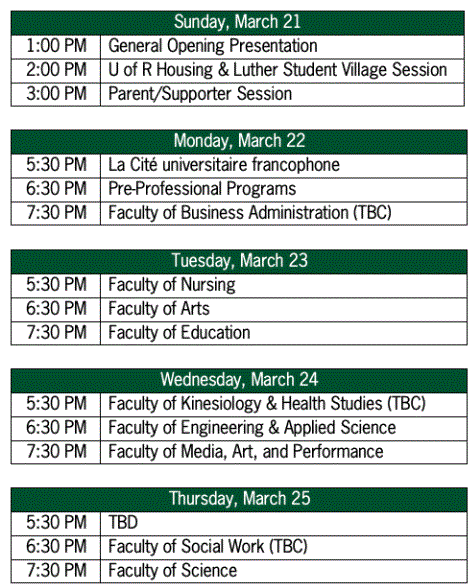 Website: https://urconnected.uregina.ca/events/eventRegistration.do?actionType=&isSingleEvent=&eventRegistrationAction=registration&stringEventID=Mjg1