Posted on Tuesday, January 25, 2022 by Admin C.L.
---
Saskatchewan Youth Apprenticeship (SYA) scholarships may be available for students who have taken the SYA program. There is still ample time for students to complete a SYA passport and earn 300 apprenticeship hours as well as the opportunity to win a $1000 scholarship. Talk to Ms. Lapointe for more information.
Courses that include this program:
CWEX 20/30
Industrial Arts 10/20/30
---
Check out Saskatchewan Polytechnic's Program Explorer. It takes approximately 10 minutes to complete and provides a list of programs for students to investigate based on answers to questions about their interests, skills, natural talents and values. The results page provides a summary of pogroms which may be a good fit and lets you print, share, or get in touch with advisors for further assistance.
---
GAP YEAR
Want to explore options after high school check out these organizations for more information.
Organizations:
---
Explore is a five-week intensive language-learning program for grade 11 & 12 students who want
to learn or want to continue to learn French as an additional language. Participants will receive a
$2200 bursary and have the opportunity to experience another region of Canada.
WEBSITE: https://englishfrench.ca/

---
Skills Canada is a great opportunity for students to demonstrate their skills and have fun. Students
learn about the skilled trades and technology careers through hands-on activities and
demonstrations.
REGISTRATION: Starts Feb. 14, 2022
WEBSITE: https://www.skillscanadasask.com/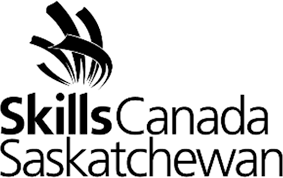 ---
The RDIEC's Career Connections program provides an opportunity for interested Grade 10-12 students to obtain entry level skills and industry recognized safety training certification.  Participating students also have the opportunity to obtain a high school credit upon completion of the work experience component.
This program involves three (3) steps:  
         1.  Skill Acquisition – This is an introduction to the career area through basic skill development.  During this phase, the students will acquire industry specific entry level skills in the career highlighted.
         2.  Safety Training – A and B are found at Career Safety Education.  C is found at SK Construction Association
Students will have to complete the following:
A) Young Workers Readiness Certificate.
B) Mental Health Wellness Training
C) SCOT (Safety Construction Orientation Training) A pin number will be given to access this site.
D) Plus additional
        3.  Career Work Exploration Credit – it students would like to continue this program and earn a Career and Work Exploration credit, there is the option for them to complete a work experience placement.
Students should be interested in the skilled trades and have time in their personal schedules to fulfill the commitment of this program. Students must dress appropriately for working in this industry and steel toed boots are required.
*** Students will also have to provide a proof of vaccination or a proof of a negative Covid 19 test. (The student will have to pay for this test and bring the proof of negative results with them each week)
RDIEC Career Connections in March will include: (Stay tuned for more information.)

Masonry (open to all students).
Carpentry (open to female students only)
Auto Body (open to underrepresented students—Indigenous, female, people with disabilities, newcomers)
---